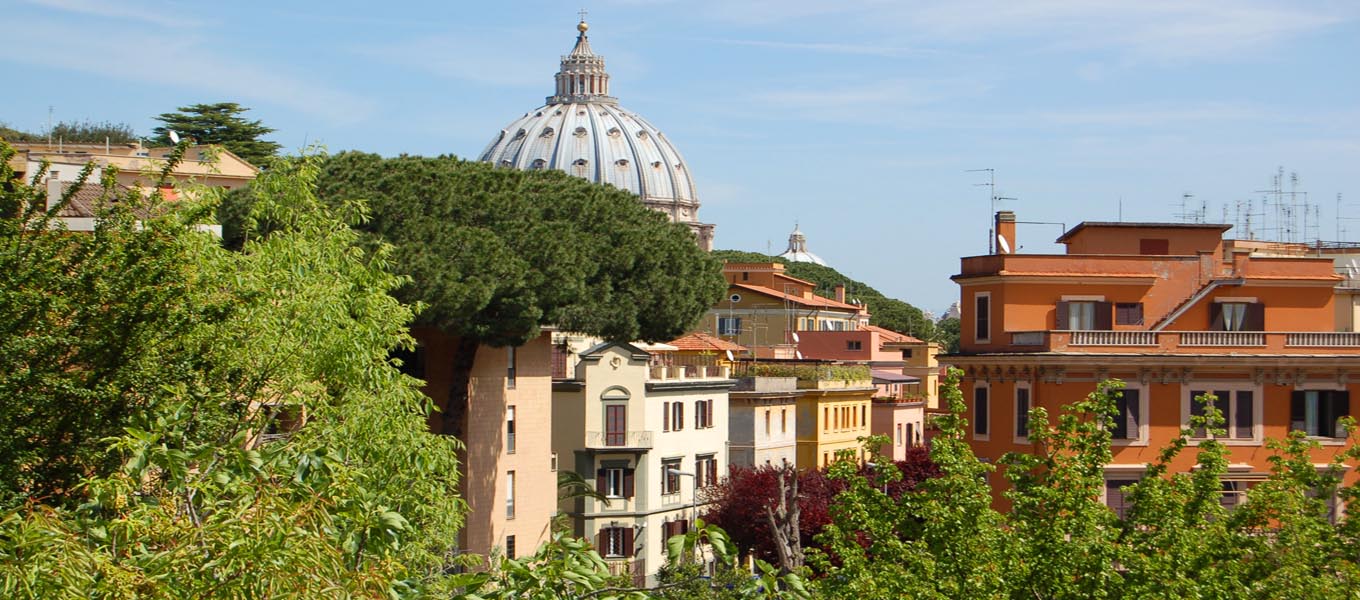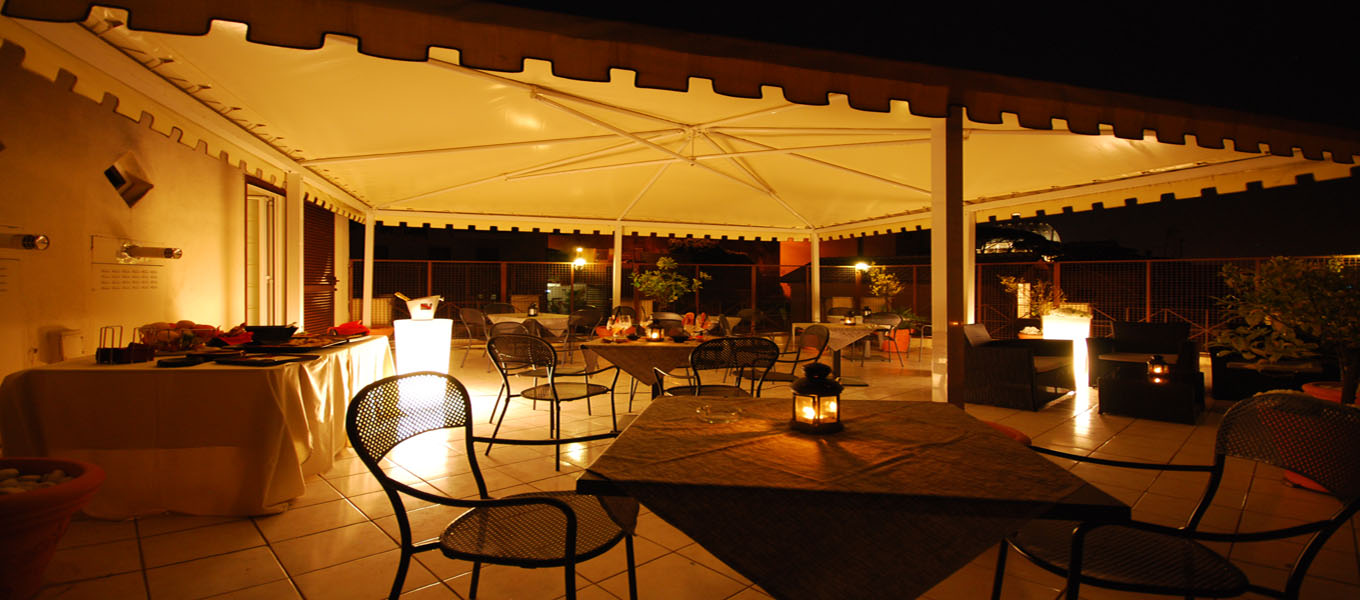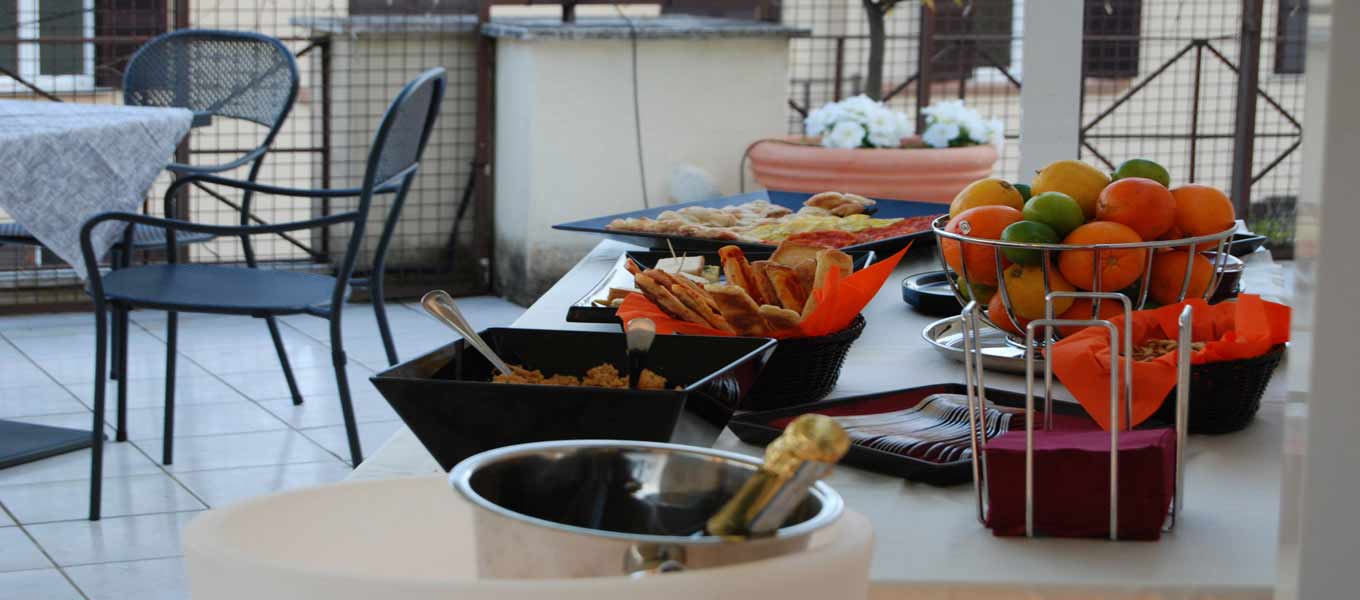 Hotel Residence Vatican Suites – Official Site – Direct Reservation
Welcome to Vatican Suites is a historical and noble building restored as an elegant Hotel and Residence in Rome. More than 20 accommodations divided in double rooms, studio apartments and one or two bedrooms apartments. Placed next to Vatican City, in a peaceful and quiet neighbourhood. Strategically located to reach all the main attractions of Rome. Take advantage of a hotel service in an apartment's comfort.
Great. A superb service and a perfect location. Really a place to return to! Situated in a very quiet quarter and yet so close to San Pietro and the Vatican State. A very kind and helpful staff. The perfect base for our romantic trip.
Morten M (Denmark) – Jan 16, 2013
Christmas - DOUBLE/R
Check in: 24th December Check out: 27th December
Christmas - DOUBLE/R
Check in: 24th December Check out: 27th December
Christmas - DOUBLE/R
Check in: 24th December Check out: 27th December
Christmas - DOUBLE/R
Check in: 24th December Check out: 27th December

A&D. Very central and staff very helpful. Room was cleaned every day and fresh towels left
Ann (UK)
30 jun 2015, booking.com

This is one of my favorite places that I have stayed in Europe…Everything in a hotel that I needed was here….The staff were tremendous and met all of our needs…They got ice for us…They booked a tour for us…( it turned out great )…The rooms were one bedroom apts..that were very stylish…Great shower and very clean….Wakeup calls … no problem…Great directions from them to a lot of places….The lift to different floors worked great…They had wash and dry facilities….Just a short walk to the Vatican and to St. Peters cathedral….Lots of very good places to eat close by….I rate this very high on my list….Harrah to the staff!!!!! Thanks a million !
Danny Martin
2014, Google

Excellent. Location is fantastic Safety super good Staff very very helpful Transportation very close by Higley recommend
Carlis & Julie
October 27 2015, Expedia

Giuseppe, the front office day manager arranged for safe, reasonable and reliable transportation to and from the cruise ship port and to and from the airport. Excellent service. The night shift manager was friendly and very helpful in giving us tips on in-city tours, souvenir shopping and restaurant recommendations. The location met our interests and needs perfectly. We will go back.
Stephen G (USA)
October 31 2015, Hotels.com

Amazing roof garden and great service. I come to Rome twice a year – I always stay at this hotel and I highly recommend it.
The residence is a true secret jewel in the chaotic Rome – only steps away from the Vatican, from its roof terrace you have a breathtaking view of Saint Peter's. On this roof terrace, the owner created a cozy place with couches and coffee tables, which is perfect both for a relaxing break and a romantic chat. Other than the perfect location, the service is great and the rooms are very clean. Usually it's also a bargain. I love this hotel…I will keep on going there!
Travel_Chic_2121
7 July 2010, Tripadvisor

Great location, great and helpful staff, and wonderful facility with excellent internet and air conditioning. Close to public transit. Short walk from Vatican and centro (downtown). Quiet. Also has some English language tv.
Donald (Canada)
August 6 2015, Hotels.com

Location was excellent within a few minutes from st.Peters sq., restaurant & bus. Staff was very helpfull & pleasant after our car got damaged during a break-in elsewhere in Rome even waiving our reserved carparking fee. Thank you Darius Casambros & Allessandro. Excellent value for money.
Edgar (Australia)
October 12 2014, Booking.com

Best bang for your buck if your going to Rome and you want to see the city. It's a little small and cramped (like everything in Rome) but it's cheap and right where you want to be. It's about a five minute walk to saint peters square, it's in a really nice quiet neighborhood and there's a lot of cheap good italian eats all around the area.
Travis Tanner
2012, Google

We enjoyed our stay at the hotel. It is really close to the Vatican and St Peters Basilica which is what we wanted. We had the convenience of staying close to where we wanted and at the same time we had the luxury of staying in a quiet cosy area in a street with upmarket residence accommodation! The staff was great, very friendly and helpful. The room was immaculately clean and tidy every day. I would really recommend this hotel to anyone wishing to visit Rome!
Tatiana (UK)
June 1 2015, Hotels.com

Highly recommended! Staff were helpful. Room is being cleaned everyday, New towels everyday, Walking distance to St. Peter Basilica. Giuseppe calls and update me before our arrival. Darius is very accommodating helps us a lot and we felt we were home away from home. Wifi is slow.
Agnes (UK)
April 9 2015, Booking.com

Would recommen. The hotel is only a 10 minute walk to St. Peters. The employees were very helpful especially Darius, you're awesome. Thanks for all your help. Room is clean and having a small kitchen saved us some money for food.
Menchie8 (USA)
May 12 2014, Tripadvisor

Home away from home. Our stay at this hotel was very enjoyable.As it was our first trip to Europe,we were not sure what to expect but were pleased with what we found. At the front desk they spoke English(as well as Italian) and were very interested in helping us any way they could. Both day and evening gentleman assisted us in numerous ways.One mapped out some public transportation for us,the other told us how to get tickets to see the Pope,and how to find the neighborhood grocery.He also resolved tiny issues we had on arrival such as using the t.v. remote(press 1 to turn on)and resetting the a.c.(which we could make nice and cold)The manager was very friendly and seemed quite eager to make our visit memorable("have dinner on the rooftop terrace some evening" he suggested). The housekeepers were always smiling and kept the entire place spotless.
bootraveler42 (USA)
July 3 2009, Tripadvisor

We got a 2 bedroom apartment even though we paid for a one bedroom one. The hotel is super clean and comfortable. Despite the rest of our trip in Italy, here we paid only 7eur parking for 20hours or so, right in front of the hotel.
Ana (Romania)
August 28 2015, Booking.com